Your Council
Eastport Council is committed to ensuring our heritage and natural environment are protected, while providing support to the social, cultural, health and economic needs of our community as a whole, thus ensuring longevity and a high quality of life for our residents.
Elected Council Members and Town Staff take pride in improving infrastructure and developing municipal services that will ensure prosperity for our community.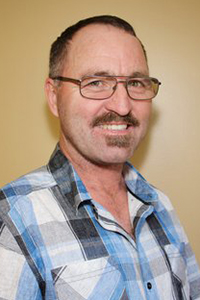 Arthur Crisby
Mayor
Arthur Crisby has been a steady hand on the Eastport Town Council since he was first elected in 1994, some 24 years ago. He has served his community faithfully first as a Councillor and then as Chair of the Finance Committee and more recently as Deputy Mayor. Currently Art is a member of the Town's Finance Committee, the Community Garden Committee and liaison for both the Tourism Association/Trails Committee and the Marine Protection Committee.
Art has also been a Member of the Select Vestry of Holy Cross Anglican Church in Eastport for the past 12 years, was a founding Member of the highly acclaimed Eastport Peninsula Heritage Society and Chair of the Eastport Peninsula's Agricultural Exhibition Committee. His other areas of community involvement include playing an active role in the Eastport Lions Club where he served variously as King Lion and Treasurer from 1989 to 2006, when the organization disbanded. Art has also served in Scouts Canada for a number of years as a Boy Scout and Cub leader.
Among Art's many other interests are hobby farming, camping and cheering for the Toronto Blue Jays!
Art is married to Jackie and they have two sons, Mark and Adam.
Amanda Hancock
Deputy Mayor
*Profile coming soon
.
Monica Bull
Councillor
*Profile coming soon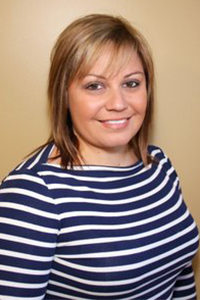 Shannon Powell
Councillor
Since being elected to the Eastport Town Council nearly five years ago, Shannon Powell has been an active member of the Public Works Committee.
She is also a member of the Town's Playground and Trails Committee, the Recreation and Social Events Planning Committee and an alternate for the Tourism Association/Trails Committee. As well, she is involved in fund-raising events for her community with her most recent activity being an event at the Sutreen Hardwoods facility to raise funds for the Beaches Arts & Heritage Centre in Eastport.
An avid supporter of her community and activities for young children and youth, Shannon is the mother of Waylon, a delightful toddler, who enthusiastically attends events with her at The Beaches Library.
​Shannon Powell is currently Office Manager at Sutreen Hardwood and Moulding Ltd.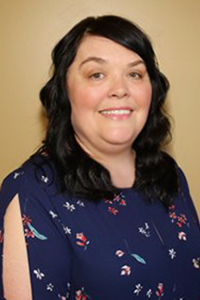 Kim Powell
Councillor
Kim Powell (née Chaulk) began calling Eastport home in 2001 when she and husband Troy returned from Alberta with their young family. Kim was a seasonal stay-at-home mom to Trent and Megan until 2007 when she accepted her present-day position as Administrative Assistant at Holy Cross School.
Kim has been extensively involved in minor hockey, helping to ensure optimal experiences for young participants. Jointly responsible for establishing Holy Cross School Breakfast Club, she has remained involved in the program since its inception in 2007. She is now the program's Coordinator and Treasurer. Kim was one of a small group of Peninsula residents instrumental in developing Peninsula Memorial Park & Playground in 2011.
An energetic volunteer, she is mainly involved in the Eastport Peninsula Seafest Committee, the Eastport Peninsula Recreation & Wellness Committee and is Chair of the Santa Claus Parade Committee. As well, she has had a hand in numerous other events which support the whole community.
Kim was first elected to the Eastport Town Council in September 2017. She is a member of the Recreation and Social Events Planning Committee, the Community Garden Committee, the Playground and Trails Committee, and the Eastport Peninsula Emergency Management Planning Committee of which she is now Media Coordinator.
Benjamin Patey
Councillor
*Profile coming soon
Roger Bull
Councillor
*Profile coming soon