Your Council
Eastport Council is committed to ensuring our heritage and natural environment are protected, while providing support to the social, cultural, health and economic needs of our community as a whole, thus ensuring longevity and a high quality of life for our residents.
Elected Council Members and Town Staff take pride in improving infrastructure and developing municipal services that will ensure prosperity for our community.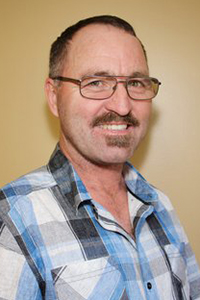 Arthur Crisby
Mayor
Arthur Crisby has been a steady hand on the Eastport Town Council since he was first elected in 1994, some 24 years ago. He has served his community faithfully first as a Councillor and then as Chair of the Finance Committee and more recently as Deputy Mayor. Currently Art is a member of the Town's Finance Committee, the Community Garden Committee and liaison for both the Tourism Association/Trails Committee and the Marine Protection Committee.
Art has also been a Member of the Select Vestry of Holy Cross Anglican Church in Eastport for the past 12 years, was a founding Member of the highly acclaimed Eastport Peninsula Heritage Society and Chair of the Eastport Peninsula's Agricultural Exhibition Committee. His other areas of community involvement include playing an active role in the Eastport Lions Club where he served variously as King Lion and Treasurer from 1989 to 2006, when the organization disbanded. Art has also served in Scouts Canada for a number of years as a Boy Scout and Cub leader.
Among Art's many other interests are hobby farming, camping and cheering for the Toronto Blue Jays!
Art is married to Jackie and they have two sons, Mark and Adam.
Monica Bull
Councillor
*Profile coming soon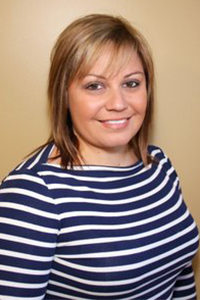 Shannon Powell
Councillor
Since being elected to the Eastport Town Council in 2013, Shannon Powell is currently an active chair member of the Public Works Committee.
She is a past member of the Town's Playground and Trails Committee, the Recreation and Social Events Planning Committee and an alternate for the Tourism Association/Trails Committee. As well, she is involved in fund-raising events for her community.
She is also an avid supporter of her community and activities for young children and youth.
​Shannon Powell is currently Office Manager at Sutreen Hardwood and Moulding Ltd, running her own Hair Studio at home and a Canada Post employee.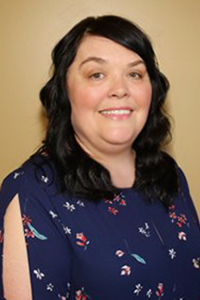 Kim Powell
Councillor
Kim Powell has been a resident of Eastport for 21 years and has thoroughly enjoyed this time living, working, playing – calling Eastport home with her husband Troy and their two children (Trent and Megan).
First elected as a Councillor to the Town of Eastport in the 2017 Municipal Election, re-elected in 2021 she is currently serving in her second term.
Councillor Powell is Chair of the Finance and Administration Committee, a member of the Planning and Development Committee and is Media Coordinator for the Eastport Peninsula Emergency Management Committee. She has been representing the Town of Eastport as liaison for Eastport Peninsula Recreation and Wellness Committee since 2018.
Kim has a strong background in volunteering. She has served on the Executive Committee for Glovertown & Area Minor Hockey Association, and on two occasions she served as Chairperson for Eastport & Area Relay for Life events. Kim spent 10 years as Secretary for the Seafest Committee and was one of a small group of Peninsula residents instrumental in developing the Peninsula Memorial Park & Playground in 2011. Having jointly implemented the Breakfast Club at school in 2007, Kim has remained involved since the inception, holding the role of Program Coordinator for the past five years. She has also been Chair of the Santa Claus Parade Committee for the past four.
Employed by Newfoundland and Labrador English School District, Kim has worked as an Administrative Assistant at Holy Cross School since 2007.
Benjamin Patey
Councillor

Ben Patey is from Main Brook, Great Northern Peninsula and is currently retired.
His background includes Royal Canadian Navy Meteorology for ten years and with the Canadian Banking Industry for eighteen years.
He is also an Owner/Operator of Business Accounting, and management consulting eighteen years, providing training under government contract for new entrepreneurs.
Ben's additional Education: Studied Accounting Courses through the Canadian Bankers Association at St. Mary's University and Dalhousie University Halifax also at St. FX AUniversity Antigonish, NS. Studied Computer Science at University of Fredericton, NB.
Graduate of Algonquin College, Ottawa, majored in Business Accounting and Management Consulting.
Community Involvement: Past member of Lion's Club, Wolf Cub Pack Leader, Church Group Leader, Community Advocacy, Church Board of Directors.
Roger Bull
Councillor
*Profile coming soon
The Committees of Council are as follows:
Public Works: Shannon Powell (chair), Roger Bull and Arthur Crisby
Finance/Administration/Human Resources: Ben Patey (chair), Kim Powell
Planning and Development: Monica Bull (chair), Kim Powell, and Arthur Crisby
Communication and Public Engagement: Roger Bull, Ben Patey, Kim Powell
Recreation and Social: All Council members
Liaison Roles to Outside Organizations:
Fire Department: Ben Patey
Road to the Beaches (Terra Nova Trails): Roger Bull
Central Waste Management: Monica Bull
Joint Council: Arthur Crisby, Roger Bull
Emergency Management Regional Team: Kim Powell (media coordinator), Ben Patey (co-chair),
Arthur Crisby (co-chair), Shannon Powell, and Chantal Lynch (administration)